Silver collection
The contemporary silver collection of the House of the Black Heads can be viewed in the historical cabinets.
It is comprised of gifted and purchased silver objects.

This is one of the largest silver collections in the Baltic States.
The wealthiest blackheads gifted silver goblets, dinner sets, candleholders and other goods made from silver to their own house and their churches.
In order to become a blackhead, a new member had to pay a silver half mark to the association and during the 17th century, it was customary for each newly accepted member to also donate an object of value with the coat of arms, name and year engraved on it. In the 18th century, the fee increased — the newly accepted members had to pay 75-100 thalers and gift a valuable silver object to the brotherhood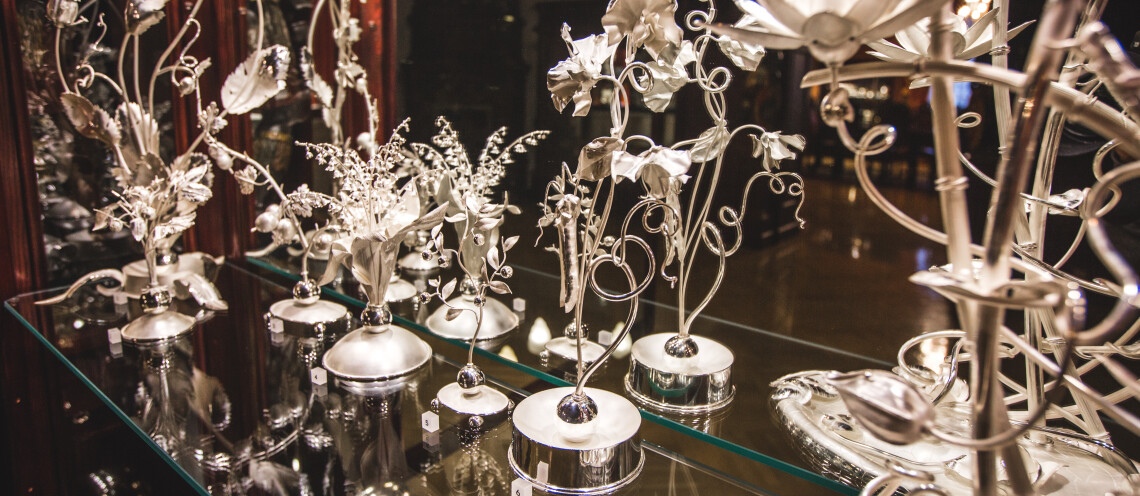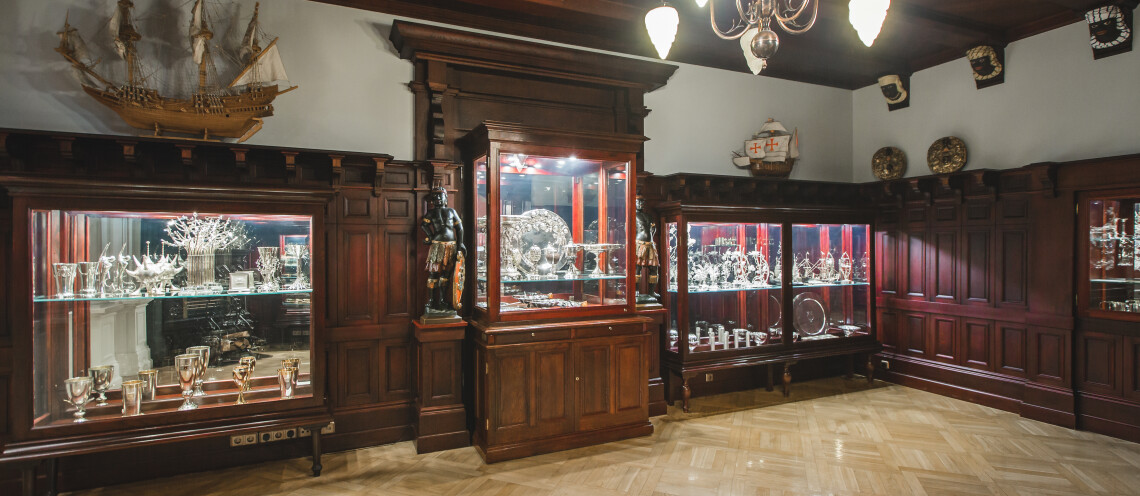 <![CDATA[YII-BLOCK-BODY-END]]>